What are the Veterinary Awards?
This year marks the 25th anniversary of the Veterinary Awards. This prestigious event celebrates excellence within the veterinary profession and recognises those who inspire their clients and colleagues with their hard work and dedication.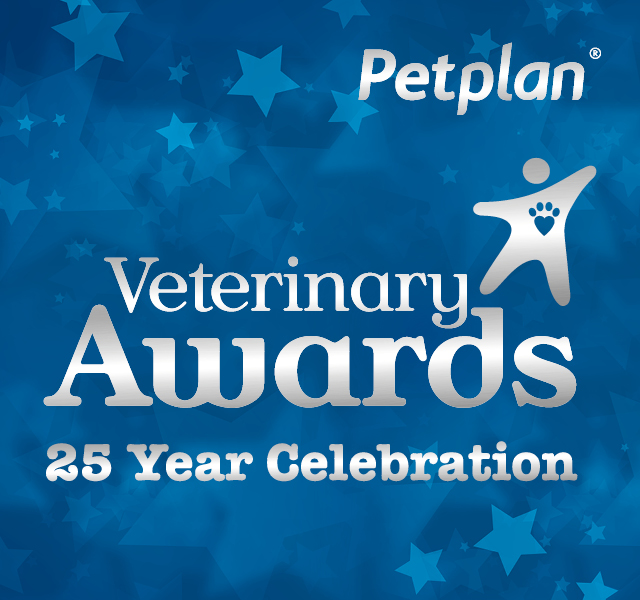 Nominations are now open!
This year we are celebrating the 25th year of Veterinary Awards and we are proud that the awards have been supporting excellence in the veterinary industry for such a long time. Nominate Now and tell us exactly what makes your chosen nominee(s) stand out from the crowd or read more about the awards below!
Nominations close 8th January 2024, so don't wait.
The Awards
Anyone can nominate a number of outstanding veterinary professionals or practices, from pet owners and fellow veterinary staff to friends and family.
The five nomination categories are:
Practice of the Year
Vet of the Year
Vet Nurse of the Year
Practice Manager of the Year
Practice Support Staff of the Year
Why nominate?
The Veterinary Awards are a great opportunity to recognise the hard work and dedication in your practice - whether it's the team or a particular individual, nominate them today and more importantly don't forget to tell us why they deserve to win! It could be their can-do, motivated attitude or the high level of service they provide to every single client; if you know anyone in your practice who goes above and beyond in their role, now is your chance to nominate!
We've made it simple to make more than one nomination. All nominations remain anonymous and we will send everyone who is nominated a nomination certificate to proudly display in their practice. Nominees can also download a digital nominee certificate to share on social media or your practice website.
Over the past 25 years, countless practices have been involved with the Petplan Veterinary Awards and seen first hand the benefits that engagement can bring. From staff morale boosts to PR coverage in the national media, the benefits of getting involved are diverse. Use this form now to make your own nomination(s) and put a well deserved smile on someone's face.